Dr. Tom Meyer, FOY® Dentures provider in Mount Prospect:
"Dentures don't have to look like dentures anymore! Traditionally, dentures have been seen as an inevitable part of aging, carrying a somewhat negative stigma and associated with a perceived older appearance. We all know what the typical fake, overly white, overly big, and unnatural shaped dentures looked like. However, in today's dental landscape, dentures don't have to look like those dentures anymore! Introducing FOY® Dentures, also known as the Fountain of Youth® Dentures. This revolutionary dental appliance not only restores functionality but is designed to rejuvenate your facial aesthetics, making you look younger and more vibrant. In this blog, we provide answers to the most frequent asked questions around FOY® Dentures."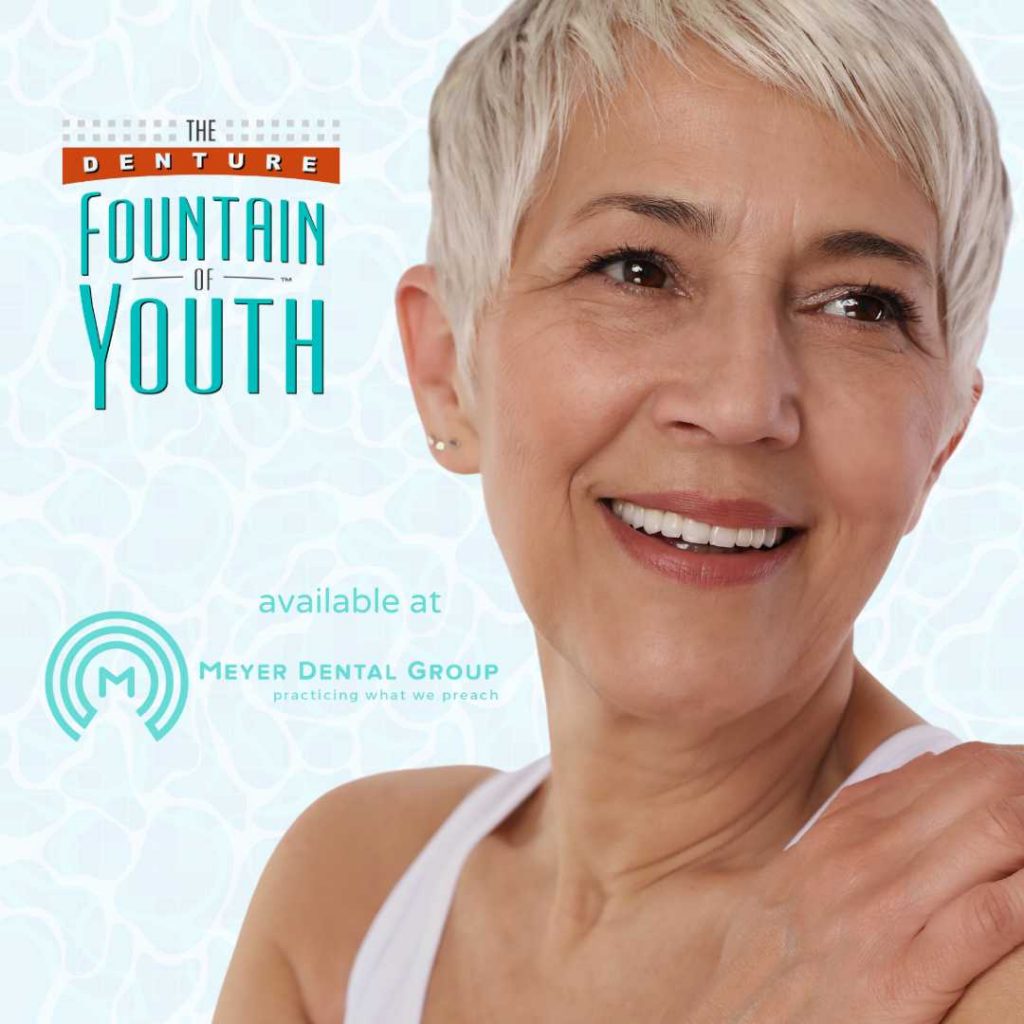 Why Fountain Of Youth® Dentures?
FOY® Dentures are far more than a solution to missing teeth. They offer multiple benefits, starting with their patented design that aims to match the natural contours and proportions of a youthful smile. This design helps fill out the areas in the face affected by tooth loss, which can result in reducing wrinkles and sagging skin.
Unlike traditional dentures, FOY® Dentures provide optimal fit and stability. They are custom made to accommodate the unique shape of your mouth and jaw, allowing for a natural and comfortable fit. Additionally, they can help improve your speech, ability to chew, and overall oral health. If you're seeking a smile solution that combines functionality with aesthetics, FOY® Dentures may just be what you're looking for.
Traditional Dentures Could Pose Other Problems that FOY® Dentures Avoid
Traditional dentures often lead to a multitude of problems. These may include discomfort, slippage, speech or eating difficulties, and in many cases, a prematurely aged appearance due to the loss of facial support.
On the other hand, FOY® Dentures are designed to leverage your body's neuromuscular dentistry principles, providing optimal facial support and improving overall comfort. By creating a better bite and jaw alignment, they contribute to a healthier, more youthful appearance.

How Much Do FOY® Dentures Cost?
The cost of FOY® Dentures may vary based on several factors, including your local dentist's fees, geographical location, and the complexity of your case. They could be more expensive than traditional dentures due to the advanced technology and personalized craftsmanship involved. However, considering the numerous benefits they offer, many find the investment in FOY® Dentures extremely worthwhile. For specific pricing, it is best to consult with your FOY® Dentures provider like Meyer Dental Group in Mount Prospect.
Would you like to have a smile that makes you look younger and feel better?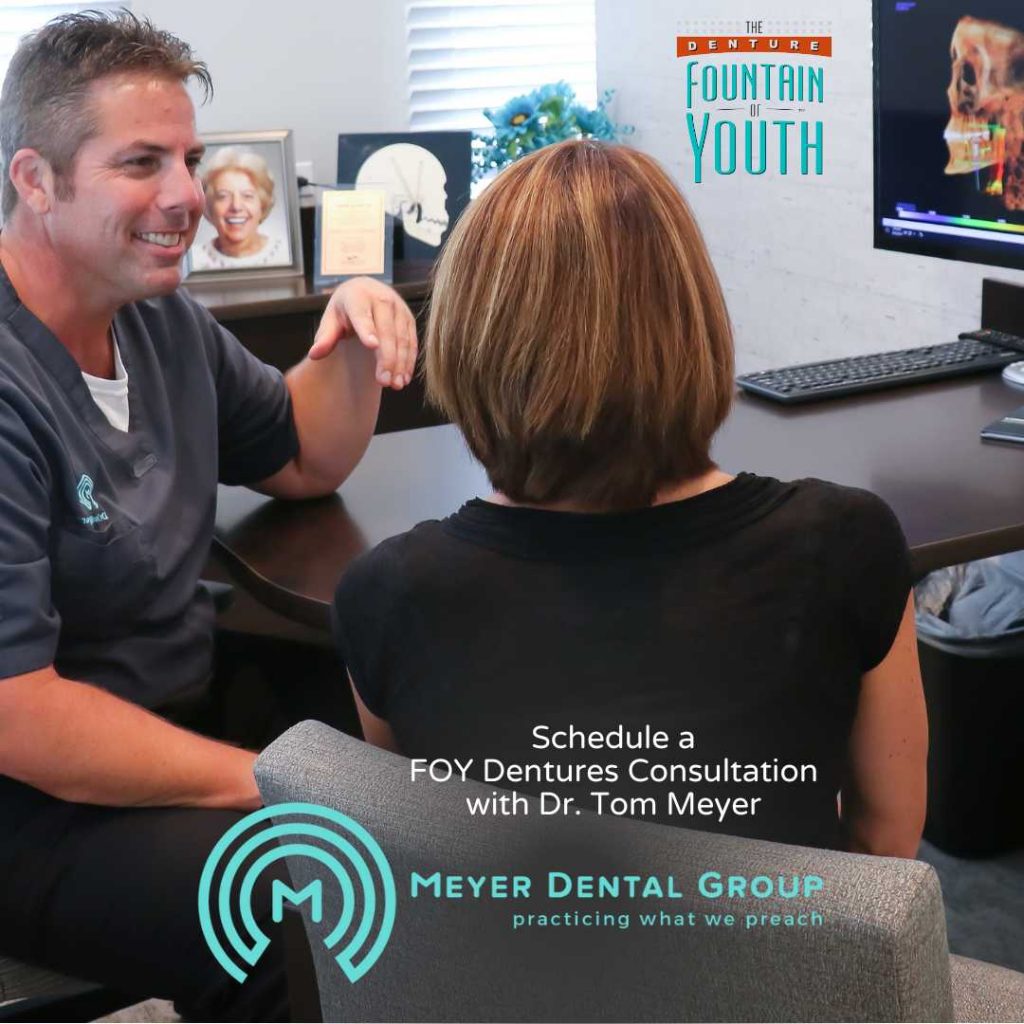 At Meyer Dental Group, we firmly believe that our patients should feel like family. This principle has been the foundation of our practice for over half a century, driving us to provide comprehensive, high-quality dental care.
Dr. Tom Meyer embodies our commitment to total health dentistry, applying a 'Whole Body or Integrative Dentistry' approach in every treatment. We recognize that achieving excellent oral health is part of a bigger picture and that early detection of dental problems leads to simpler, more affordable, and less painful treatment options.
In this light, FOY® Dentures are more than just a dental solution; they are a testament to our belief in dentistry's potential to enhance overall health and wellbeing. At our Mount Prospect Dental Clinic, we strive to ensure that excellent dental care contributes to better overall health, a better appearance, improved speech, better sleep, and even improved mobility.
Become a part of our dental family in Mount Prospect! New patients are always welcome.